Wisconsin Dells has always been synonymous with water parks. People come here to splash the monotony out of their life by hopping on the many thrilling rides at the theme parks and resorts that dot the town. Although, in all of this, it is quite easy to forget that the Dells is much more than an adventure destination. It offers something for the non-adventurous souls too. If you ever find yourself looking for a place to unwind and relax in Wisconsin Dells - a place other than your hotel room - hitting up one of the coffee shops can be your best bet.
Here are some of the best places to grab a cup of coffee and slow down in the Dells: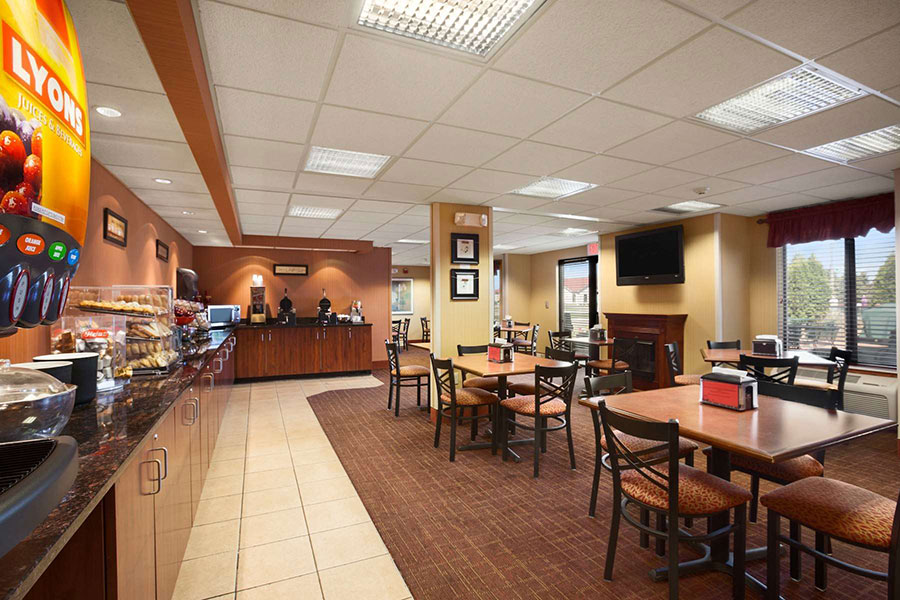 Bella Goose
Even though Bella Goose is only a few years old, it has quickly become one of the go-to coffee spots for locals and tourists alike. The place serves exceptional coffee along with a made-from-scratch menu that highlights juices, smoothies, and delectable freshly-baked pastries. The cafe has always been supportive of local farmers, serving locally-sourced organic foods and also selling products like coffee mugs and journals made by local artists.
Starbucks at State Highway 13
This is the place for those who cannot do without their early cup of Starbucks. Delicious coffee, generous seating and friendly, courteous staff: this Starbucks offers it all. Also, if you are planning to drive out of the Dells, heading out West on Interstate 90-94, this is one of the last coffee shops until Tomah. So it is best if you grab a cup while you still can.
Coffee Bean Connection
If you are willing to drive a few minutes out of the Dells, Coffee Bean Connection is a great place at Baraboo. This little cafe offers a selection of coffees and teas to suit any taste. They offer local and regional blends, gourmet decaf coffees and teas and a range of holiday coffees. You can also buy sampler packs of their gourmet blends.
Two River Coffee Roasters
Located in Portage, Two River Coffee Roasters may be a few miles away from the Dells but it is a must-visit for all javaphiles. This coffee shop was started by Nathan and Jerusha Smith with hopes of bringing in a unique and charming coffee house to the area. Both of them have more than 15 years of experience in the coffee industry. They have worked as baristas and have traveled around the world, visiting coffee capitals and learning more about the trade.
Whether you have planned a day of waterpark hopping or simply want to cruise around exploring the town, these are some of the best places in the Dells to grab a cup of Joe.
Have a family getaway planned? Stop wasting your time looking for deals on Wisconsin Dells hotels? Get in touch with us to get comfortable, luxurious accommodation at affordable prices. We also offer some of the best family vacation deals in Wisconsin Dells.
Go through our website for more information!