Yes, it is true. Wisconsin Dells is known for its water parks. However, many tourists also flock to this place to get a taste of its diverse and exquisite dining scene. The restaurants here have some remarkable food choices. You could eat at a new restaurant every day and still not have tried everything that they have to offer. Dells knows how to please your taste buds with rich flavors and aromas. Whether looking for a quick bite on your way to the next water park or a romantic dinner for two, here are some of the best restaurants in Wisconsin Dells that you should try: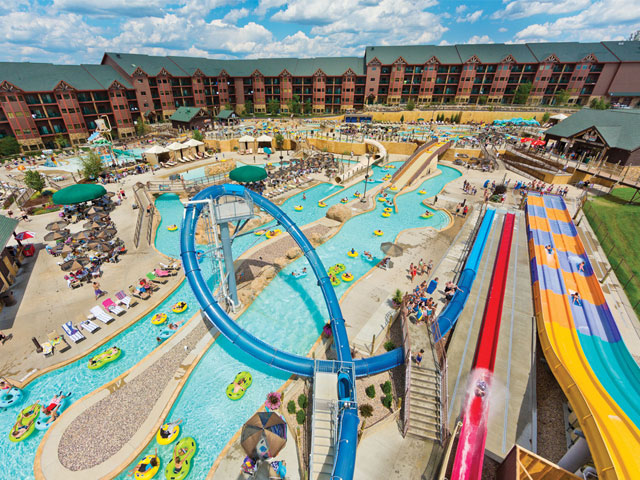 The Del-Bar
You can enjoy an upscale dining experience at The Del-Bar, which has been serving mouthwatering food and drinks in the area since 1943. Savor the deliciousness of prime aged steaks, fresh seafood, and their extensive wine list. If you are planning a date night or a night out with your family, this place will not disappoint.
Field's At The Wilderness
At Field's, you will engage in a gastronomical experience that will engage all your senses. Take your pick from their selection of prime cut meats, grilled seafood options, and a toothsome kids' menu. Their setting, their food, and their excellent customer service will turn your simple dinner into something sensational.
Double Cut Charcoal Grill & Liquor Bar
The menu at Double Cut Charcoal Grill & Liquor Bar is a departure from what you would expect at a steakhouse but is still in tune with the classics. The items on offer range from steaks and seafood to more experimental seasonal items. Treat yourself to handcrafted cocktails in their high-energy liquor bar.
Ishnala Supper Club
Located next to the Mirror Lake in the midst of Mirror Lake State Park, this restaurant offers a surreal dining experience replete with good food and even better views. Here fine dining comes together with the beauty of nature to create a truly memorable experience. You will definitely relish their savory foods from both lake and sea, naturally aged meats and their signature cocktails.
Kaminski's Chop House
At Kaminski's Chop House, you will get to experience the sublime pleasures of hand-cut dry-aged beef, flavorful seafood items, scrumptious wines, and top-rated service. If you think that it is not enough, the restaurant offers some breathtaking views of the Wisconsin River. One of the best times to visit this place is in the evening when you can watch the sun go down behind the pines through their huge glass windows.
Most of the restaurants in Wisconsin Dells are unique and locally-owned, which means that you will get to eat food that is fresh, wholesome and made with a lot of love. With so many options to choose from, we suggest you leave your calorie concerns at home.
For your accommodation needs, there are many hotels in the Dells with water parks as well as without. If you are looking for one without a water park, get in touch with us today!