Wisconsin Dells has been a major Midwestern tourist destination since the 1850s. Numerous waterparks dot the city, which has earned it the title of the Waterpark Capital of the World. It is also visited by a staggering 5 million tourists every year, which sometimes contributes to steep hotel prices and expensive tourist activities. However, if you want to save some money and also avoid the crowds, there are many more offbeat attractions that you can visit and activities that you can partake in.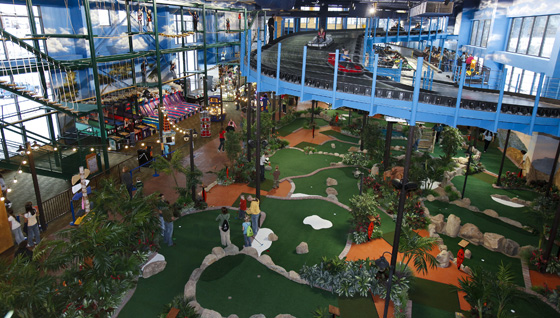 Here is a list of some of the more unconventional things that you can do in Wisconsin Dells:
Go hiking.
You may be surprised to know that Wisconsin Dells is surrounded by three of the most beautiful state parks, which are Mirror Lake State Park, Devil's Lake State Park and Rocky Arbor State Park. These parks make for some breathtaking hiking trails. So, the next time you are here, rather than splashing around in the waterparks all day, you can get outdoors and explore the natural beauty that this place has to offer.
Explore Cave of the Mounds.
A beautiful natural limestone cave, Cave of the Mounds, is situated near Blue Mounds, Wisconsin. It was discovered in 1939 and became a tourist attraction from the next year. Speleothems, which are formations of mineral deposits on the limestone, make the cave even more spectacular. You can go on a guided tour that will educate you about the various kinds of rock and mineral formations inside the cave.
Go on boat tours.
Boat tours have been popular in the Dells since the late 1800s. Tourists can board rowboats to explore the 5-mile long gorge formed by a glacier and the many sandstone formations in it. These formations date back to more than 500 million years ago. You can witness the beauty of lofty cliffs covered in pine trees while on a tour of the upper gorge.
4.Fish.
Wisconsin Dells can help you experience a new way of fishing. A guided fishing tour on the pristine blue Wisconsin River will familiarize you with traditional bow fishing. You will be provided bows or crossbows and experienced guides will train you how to use them. The tours are private and must be booked in advance. You can also choose a night tour to enjoy the charm of the river under a starry night sky.
Eat and drink.
A fun way to see and experience the Dells is to go on a trolley tour. The Wisconsin Dells trolley tours will not just take you through the city but also to wineries for a tasting of the finest wines. There is also a tour that will take you to the distilleries and breweries where you will be able to enjoy some delectable food and drinks.
So, instead of looking for the best indoor water parks in Wisconsin Dells, explore these offbeat places. For a comfortable and satisfying stay in the Dells, Ramada is the right choice for you. We believe in providing our guests with the best amenities at affordable prices and are more than willing to accommodate any special needs that you may have.