As summer approaches, families and travelers looking for an escape from the scorching sun, or perhaps a getaway that could beat the rising temperature and offer a relaxing and memorable time. When it comes to such a destination, there's nothing better than Cascade Mountain near Wisconsin Dells.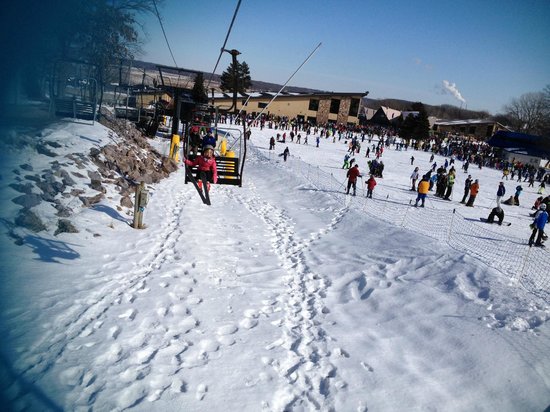 Every year, families and adventure seekers like adrenaline junkies, skiers, and snowboarders; set their feet on the icy slopes of Cascade Mountain, hoping to have the best summertime as they spend their day out on the snow and night calmly in luxurious Wisconsin ski resorts with lodging.
However, with Cascade Mountain coming under the spotlight, there has been a surge in travel queries from people who wish to experience the mesmerizing beauty lying amidst Madison and Wisconsin Dells. The chances are you may even have a few in mind if you are traveling there for the first time.
In an effort to help make your experience in Cascade Mountain memorable and hassle-free, we have compiled a few questions that are on the mind of most travelers.
Here are a few that caught our attention:
How much does a lift ticket cost?
The most-suited deal for families at Cascade is a free 'kids 12 and under' lift ticket with a paid adult or junior ticket. However, unaccompanied children 12 and under have to pay for a junior ticket. The price for 8-hour flex ticket is $59 for adult and $49 for junior.
What's the best cafe/restaurant to drink or eat?
Everyone has their own definition of 'Best' when it comes to cafes and restaurants. Fortunately, Cascade Mountain has many places to eat/drink that fit almost everyone's definition of 'Best'. You can visit the Peak Café situated upstairs in the Peak Lodge where you can enjoy snacks, burgers, sandwiches along with a few drinks in the Peak Bar. What's more, you also have the option of going to The Snackbar, The Daisy, and the Coffee House where you will be served with freshly prepared lip-smacking food and hot & cold drinks.
Is there any lodging at Cascade Mountain?
Unfortunately, you may not find any on-site lodging at Cascade Mountain. However, a wide range of hotels, condos, and ski resorts with lodging in Wisconsin are available where you can plan your stay. Wisconsin is 20-min drive from Cascade Mountain and offers easy access to other attractions as well.
Is the Tube Town open year round?
Cascade Mountain's Snow Tube Park, a famous and a must-visit park, opens when there's either enough natural snow or the temperature goes down enough to create snow. It usually opens after the ski slopes.
Are there any ski rentals near Cascade Mountain or Wisconsin?
Yes, many businesses provide you with ski rentals along with guides to help make your ski session safe and fun. Moreover, many hotels in Wisconsin help you get ski rental near Cascade Mountain or Wisconsin along with world-class accommodation.
Bottom Line
So far, we found these queries to be the most common that needed immediate attention. We hope the information provided above makes your travel to Cascade Mountain hassle-free and triples the fun.
If you are looking for ski resorts with lodging in Wisconsin, please check out our hotel and help us serve you with our true Midwestern hospitality.