Wisconsin Dells is the ideal vacation destination for families that want to blow off summer steam and enjoy some adventurous rides. This place is known for its chill factor and is open to visitors all year long. The indoor water attractions of this place give tough competition to the most well-known outdoor adventure parks. This place has changed the meaning of family vacations for most people. Instead of lying around in boring resorts and hunting for possible sources of entertainment, people get a chance to spend their days trying out new things. Even if you decide to visit this place in winters, you can dive into heated outdoor pools and enjoy snowstorms sitting in an outdoor Jacuzzi.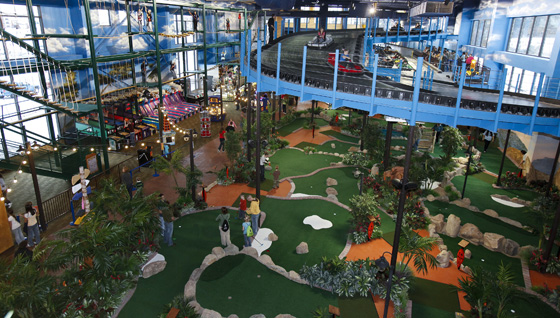 If you are planning to visit Wisconsin Dells water parks this summer, you should consider making your reservations a bit early. This will allow you to choose the best hotels and avoid last-minute mix-ups. Here are a few tips for making your water park experience even more memorable:-
Rent a Cabana
A private cabana is everything you need to make the most out of your water par trip. These places are not about having fun with the waves. You need to have a private space for taking in some sun and enjoying the beauty of the gorgeous view. Most cabanas available for renting in indoor pools feature a semi-private covered area. If you want a proper seating space where you can enjoy poolside service, a cabana is an excellent option for you. People who opt for cabanas are given much more attention and all their demands are met. You can relax comfortably in your private space with a personal care basket and extra pool tubes.
Do not forget the sunscreen
Just because you are visiting an indoor water park does not mean that sunscreens are not a necessity. Make no compromises in this regard if you want your skin to stay healthy and smooth even when the vacation gets over. Carry the whole bottle with you and keep reapplying it after every dip. This will allow you to escape the harmful effects of scorching heat and keep your skin healthy. In case you forget to bring the bottle, you can purchase them at the resort itself.
Choose the right swimsuit
Choosing the right swimsuit is an important aspect of enjoying water rides. Wisconsin Dells is an extremely popular vacation spot and it stays crowded round the year. If you do not want to go home with some embarrassing memories, do not forget to carry a swimsuit that fits you well. In case your swimsuit has metal buttons, rivets, zippers, or snaps, you should consider purchasing a new one.
Don't bother bringing your own snacks
Wisconsin Dells resorts have every facility to cater to all the needs of the visitors. While going for a fun-filled adventurous day at one of the indoor water parks, avoid carrying your own snacks. There are plenty of food options available in these resorts for the convenience of the visitors.
Check out the available Wisconsin Dells Kalahari deals before starting to pack your bags for a thrilling journey. If you are wondering where to stay in Wisconsin Dells, scroll through the website of Ramada by Wyndham Wisconsin Dells and choose a package that matches your requirements.