During your few days off, when you finally take out some time for yourself to refresh your mind and body head to Wisconsin Dells. Vacation at Wisconsin Dells is synonymous to relaxation and rejuvenation. Fortunately, it is a place where you would be able to indulge in plenty of activities to enjoy, including waterparks and horse riding. Read on to know more about how you can spend your vacation in the most comforting manner!
Book A Jacuzzi Suite in Wisconsin
After exploring Wisconsin Dells, you need a few minutes of relaxation at the end of the day. Spending time in Jacuzzi would refresh your mind as you try to memorize places you visited, while your body gets recharged. This relaxing time rejuvenates and prepares you for the next day's expedition.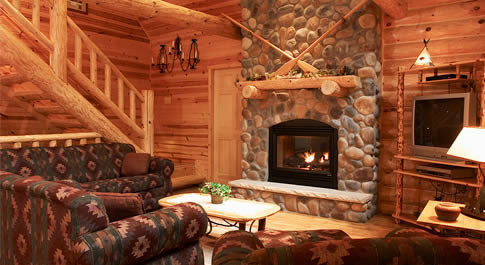 Leave All Your Work at Home
Schedule your vacation only when you can completely leave your work behind. You have come on vacation to take some time out for yourself. So, do not let the work pressure take over you, no matter how important it is. After all, you don't want your romantic date or family time to get interrupted with constant calls and emails.
Preplan All Places to Visit
Who likes to spend vaca days deciding where to go? Preplanning makes things easier when you want to make the most out of a trip. When you have thoroughly researched places and activities you want to experience, you only focus on how to enjoy them all. On the other hand, an unplanned trip is often stressful, when you spend most of your time figuring out where to go and how to reach a place.
Hit the Gym in Hotel
Yes! We said vacation is about relaxing. And hitting a gym is another way to relax your body. The rush of endorphins lifts your mood and your feel refresh after a workout. If you exercise often, don't skip your routine and if you don't then it would be the best time to start. Also, while you gorge on the sumptuous food on the vacation, working out to burn those extra calories would be a great idea too.
Have a Good Night Sleep
You may want to explore the city at night but make sure to get enough sleep. During vacation, we often spend most of our time walking, while exploring new things. When you don't get proper sleep, you only make your body more restless and prone to getting tired early. If you have gone for a vacation to relax your mind, grab a pillow and sleep like a baby.
If you are looking for hotels with jacuzzi in room in Wisconsin Dells, Dells Ramada is where you would love to stay. From the gym to complimentary breakfast, you will find everything here to make your vacation memorable.